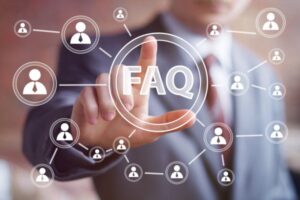 What is the right amount of time to spend while researching stocks?
When investing/trading- you may need to spend time studying the companies/stocks/futures that you are interested in buying/trading. You may need to dedicate a couple of hours daily to study the company (even on weekends). Choosing stocks for long-term investment is not similar to choosing stocks for Day-Trading/Futures trading, but you could use similar strategies when Swing-Trading. You may need to do a rigorous study of the company, its management, financials, competitors etc., before you place your trades.
I am new to trading but I would like to take all (3) Stock Trading Courses. Can I do this? 
Yes, if you purchase the Advanced you get out bundle package that comes with all (3) courses in (1) for (12) months.
How Can I sign Up for One of Your PPI Courses? 
Click Sign-Up in the Top Right Corner and it will take you to all of our PPI courses. You can also click on the learn more button(s) towards the middle of the website for each course section to go directly to that section and make your purchase.
Do We Offer Payment Plans for Any of Our PPI Courses?
Yes, we offer payment plans for our Intermediate and Advanced Trading Courses only right now. We will add our credit partner's information to our website very soon.
Can I Get My Money Back After Purchasing One of Your PPI Courses? 
No, all of our sales are final. We put a lot of time and effort into putting the best courses together for you. We also know some of the people may purchase and not follow the directions, so we reiterate that all sales are final.
Should I invest in upcoming IPO?
It depends. If it were a well-known brand like Chick-Fil-A going public, you would be crazy not to, but smaller less know companies that drop an IPO could be products of the bull market. They get public only when everything is good like people are optimistic, the economy is doing wonderful in order to get good listing profits. The real test of a company is during the bear market (how they survive the bad economy and falling market). This is why you should join our membership! We can help you answer these questions.[/expand]
My stock is down by almost 70%. How much further down can it can go?
In reality, it can go down 100% and the stock price could fall to $0. There are a number of stocks which has destroyed the wealth of the shareholders by over 85%. The most common example is Enron (ENRN). Enron had a $65B Market Cap before it went under. However, a 100% capital degradation is not likely to occur unless the company files for bankruptcy. This is another reason to join our membership!!!
Is investing in small caps more profitable than large caps?
Small caps companies have the caliber to grow faster compared to the large caps. There can be a number of great treasuries in the small-cap sector which might not have been discovered by the overall stock market yet. However, their true potential is still untested. On the other hand, large-cap companies have already known profit producers. Anyways, the quality of company/stock is more important than the size of the company. Yet another reason to join our PPI membership today!!!
Should I use a stop loss on my investments?
This answer varies for Day-Traders/Futures Traders, Swing-Traders, and Long-Term Investors. If you are a Day-Trader/Futures-Trader, then yes! Stop loss can help you immediately stop the bleeding in some cases, but it can also prematurely force you to exit positions as a 30-90 Swing-Trader or Longer-Term Investor if there is a short-term market downturn that triggers the sale of a stock before you are really ready to exit that position. A price dip may be a buying opportunity. Join our membership, so we can talk everything with you!!
Can I become a millionaire by investing in stocks?
Definitely. Many people have done this in the past and you can do it too. The stock market since 1950 has created more millionaires than any other single investment. However, this requires much hard work. If you are hoping to make great money from stocks, then be ready to spend real effort and plenty of time researching companies. Like anything else, you get out of the stock market what you put in regarding energy, focus, studying, and the network of other stock investors/traders that you communicate with! The last reason to consider becoming a Pivot Point Investors Member!!